Musée Unterlinden
Place Unterlinden
68000 COLMAR
+33(0)3 89 20 15 50

Opening time

Opening time
Wednesday – Monday 9 am–6 pm
Tuesday closed
Closed : 1.1., 1.5., 1.11., 25.12
24 & 31.12 9 am-4 pm
At the dawn of the 21st century, the museum was outgrowing the confines of the convent and during temporary exhibitions was forced to consign its works of modern art to the stores. The closure of the municipal baths in 2003 and the transfer of the buildings to the museum made it possible to plan an ambitious extension allowing for a complete reinstallation of the collections. Following an international architectural competition launched in 2009, the Basel-based architects Herzog & de Meuron were chosen to undertake the work.
The architects presented the Musée Unterlinden with a scheme combining architecture and museography, as well as considering the museum's relationship to the city. Its guiding principle was to respect the history of the medieval convent, whilst supplementing it with a contemporary building adjoining the rear of the municipal baths and linked by an underground gallery.
The architects created symmetry behind the municipal baths with the creation of a new building echoing the volume of the chapel, whilst the garden beside the baths forms a counterpart to the cloister garden.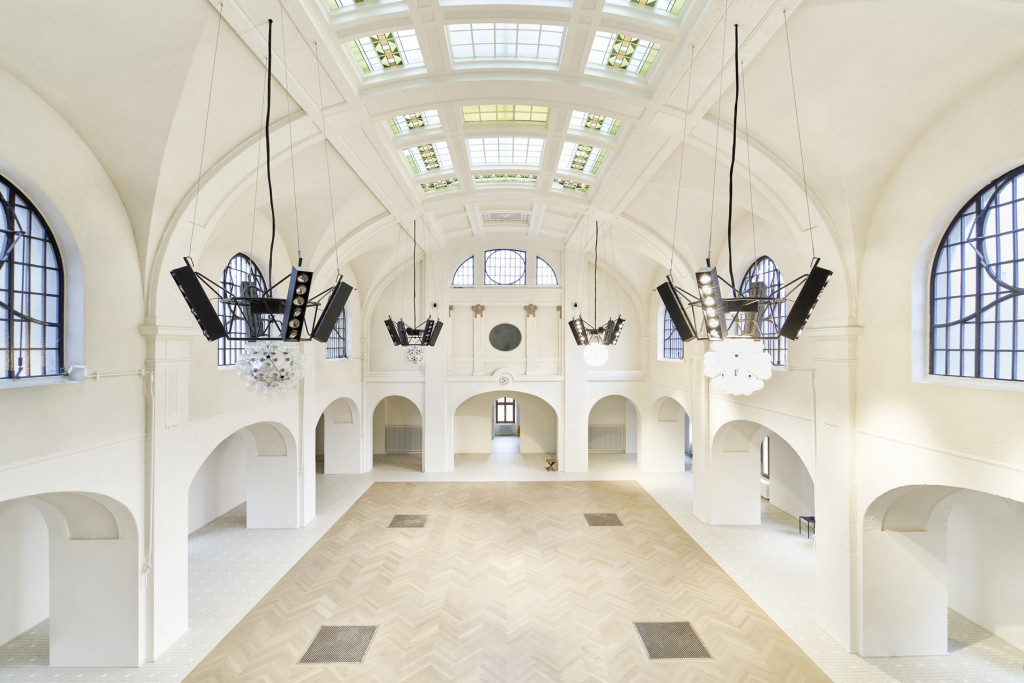 Herzog & de Meuron's project also encompassed a dimension of urban planning, with the aim of turning the area between the baths and the convent into an animated circulation space, enhanced by the reopening of the Sinn Canal and the redevelopment of its banks. Within this space stands a "little house", with large windows looking down into the underground gallery linking the convent to the baths. This structure plays a pivotal role in the urban design of the site. The forms of the small building echo those of the building that once marked the entrance to the Ackerhof, the convent's former farm.
The final aspect of their project was a museographic redevelopment, with the aim of restoring coherence to the collections, by exhibiting the historical art collections in the convent, and the modern art in the new wing, whilst doubling the surface area available to the museum.